PRODUCT OVERVIEW: WINCHESTER LARGE RIFLE PRIMERS| WINCHESTER WLR PRIMERS
Under any shooting circumstance, these non-corrosive, all-weather
primers
provide quick, dependable ignition. Primers are consistently and extensively tested for consistency and sensitivity under situations and at temperatures well outside the normal operating range.
Winchester
promises improved sensitivity for more confident firing in all firearms, weights of primer combinations that are carefully regulated, uniformity in size and quality, exact measurements and tolerances for anvil heights, and stability in the face of fluctuations in temperature and humidity.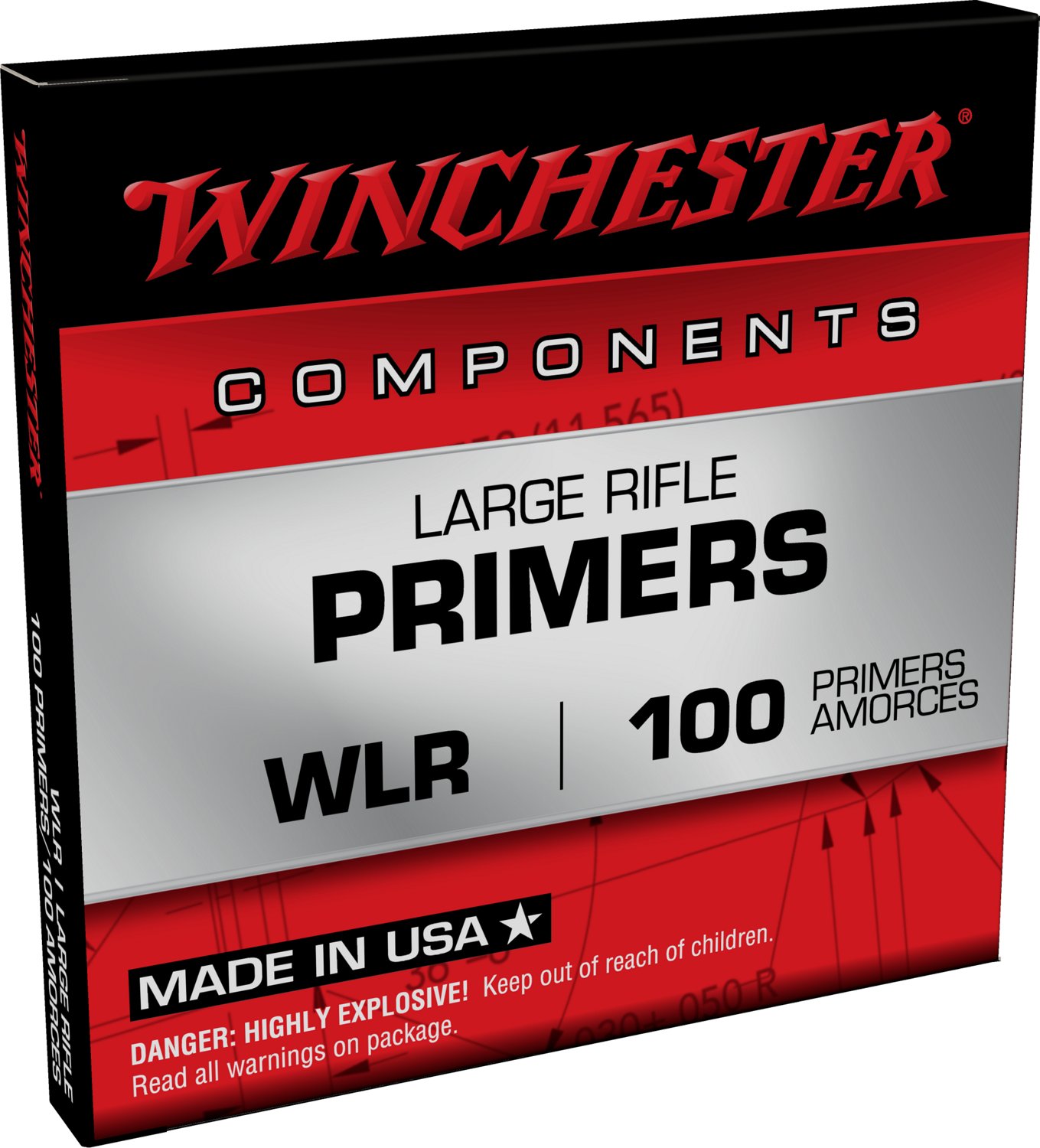 Benefits and Features
Noncorrosive
Designed to work with big rifle cartridges
All-weather construction ensures dependable ignition under a range of shooting circumstances.
Contains what
Sale of Winchester Large Rifle Primers is currently available.
Number of Information
10 sleeves of 100 in a box of 1000.
5 boxes of 1,000 in a package of 5000
Made In the United States of America