Alliant Blue Dot Smokeless Magnum Powder 1 Lb
Alliant Blue Dot Powder 1 Lb
by Alliant Powder
This powder should be used for magnum lead shotshell loads in gauges 10, 12, 16, and 20. results that are exact and constant. Additionally, it may be loaded into a magnum firearm. The grain form is a flake.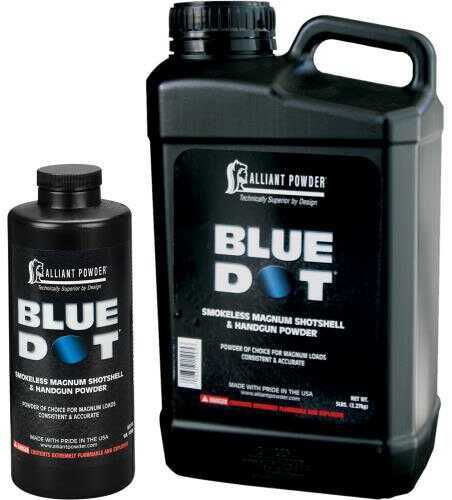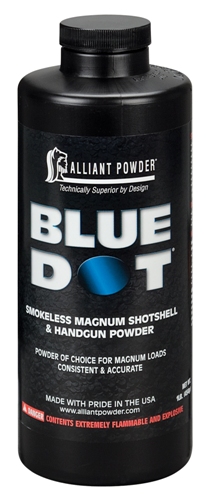 the preferred powder for 10, 12, 16, and
20 gauge
magnum lead
shotshell
loads. accurate and reliable. Now available for purchase is Alliant Blue Dot Powder. is also a
pistol
round for a magnum.
Powder of choice for magnum loads
Consistent
Accurate
Principal Purpose: Magnum shotshell loads, 10, 12, 16, 20 and 28 ga.
Secondary Uses: Magnum handgun loads
Compare